How to Plan a Pink Themed Wedding!
Many women love pink – the color, that is, not the musician. Since many young girls are presented with pink clothing and gifts the moment that they arrive in the world, it should be no surprise that many women favor this color and choose to incorporate it into their wedding. There are some very simple things that you can do if you want to plan a pink themed wedding which will stand out in your guests' minds for years to come.
Think About Pink Color Schemes
There are so many different color schemes that you can choose to have if you are planning to have a pink themed wedding. Some of the different choices available for you include pink and white, pink and brown, pink and black, pink and blue, pink and green and pink and yellow. Probably a more popular color scheme at most pink themed wedding is pink in combination with varying shades of pink (medium pink, dark pink, etc.). Ultimately, what you really need to think about is how you like to see pink.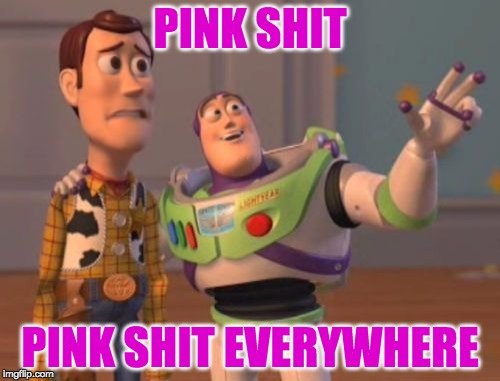 Consider a Pink Wedding Dress
A pure white wedding dress is regarded as every bride's dream. However, not all brides dream to have a white wedding dress. Many actually dream of wearing a very light pink wedding dress. If this is what you are thinking about, do not put it off just because people tell you that it's "untraditional." Ultimately, it is your special day and it should really be about what you want to wear. There are a variety of places that sell pink wedding dresses, including David's Bridal. What most people do not know is that almost all wedding dresses are available in different colors and this usually includes pink. If you really are not interested in pink, however, you can find other ways to incorporate this, such as holding a pink bouquet and even putting a pink flower in your hair.
Choose Pink Bridesmaid Dresses
What would a pink wedding be without pink bridesmaid dresses? Now, the fun part really is going to be trying to decide what shade of pink you want the bridesmaids to wear. If you are trying to stick with a more traditional, elegant wedding, you will probably want to have your bridesmaids wear a lighter shade of pink. However, if you want a very vibrant wedding, bright shades of pink work well. Also consider your theme. For example, if you are going with a pink and black theme, you may want to find black bridesmaid dresses with a pink sash. If you are thinking about having a pink and blue themed wedding, consider having your bridesmaids all wear pink dresses with a blue sash and have your Maid of Honor wear a blue dress with a pink sash. The main key is to think outside of the box, especially if you are planning on having an unusual color scheme.
Be Sure to Choose Pink Flowers
One of the best ways to emphasize the fact that you are having a pink themed wedding is to choose lots of pink flowers, both for your bouquet and for decorations. There are so many different things that you can do with this step. For example, you could choose to only have light pink roses. On the other hand, you could choose to have light pink lilies, bright pink roses, dark pink carnations and anything else that you want. If you are having a pink and yellow themed wedding, you will probably want to incorporate both of these colored flowers or at least have yellow ribbons. What you decide should really depend on your own personal tastes and the color scheme which you are choosing to have.
Match Your Wedding Cake to Your Color Scheme
There are so many different styles of pink wedding cakes out there for you to choose from. To choose one which is the most suitable for your wedding, the best thing that you can do is try to match it with your color scheme. For example, if you are planning to have a pink and yellow wedding, you may want to consider choosing a light pink wedding cake with yellow flowers. If you are having a black and pink wedding, you may want to think about choosing a black wedding cake with pink polka dots and bows. Also don't forget about simply having pink flowers added to a white wedding cake. The possibilities are endless!
Don't Leave Out the Possibility of a Pink Limo
You're probably thinking, "a pink limo?!" Well, yes, they do make those. Generally, they are only ever used for weddings. If you are having a pink themed wedding, what better to use than a pink limo? Of course, do keep in mind that a lot of attention is probably going to be drawn to your limo, since most people are not familiar with seeing pink limos. Also keep in mind that you will probably end up paying slightly more for a pink limo. On the other hand, it will provide a great photo op!
Various Other Things You Can Incorporate Pink into
If you are planning a pink wedding, there are so many other different things that you can incorporate the color pink into. For example, you can hint to your guests that you may be having a pink wedding by choosing pink wedding invitations. You can also choose to have pink centerpieces, tablecloths, and party favors. You can even choose to have pink champagne at your wedding. The possibilities are endless when you choose to have a pink wedding, all that you need to do is use your imagination!